Take advantage of this unique offer!
Contract one of our QUARTERLY licenses and we will give you 1 MONTH totally free.
Do not hesitate and join the digital rehabilitation!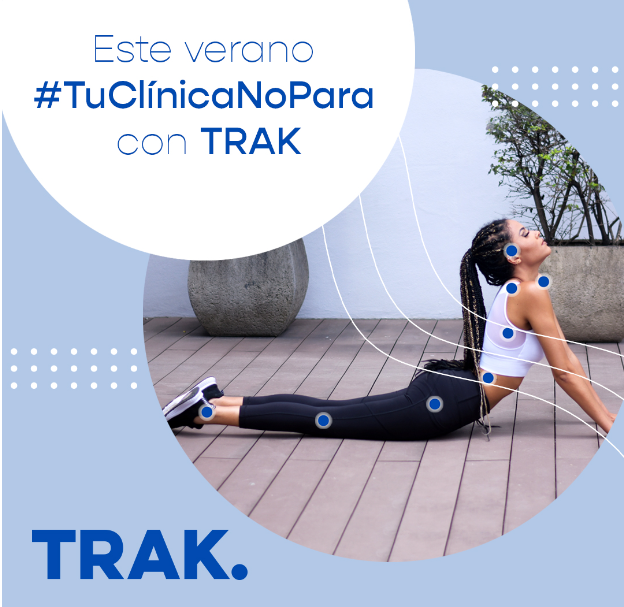 REGISTER TO ACCESS THE OFFER
This summer with TRAK #Yourpatientsdonotstop!
Holiday assistance
Now your patients can continue their treatments during their holidays while you monitor their progress remotely.
A line of income while you rest
Implement a digital business model that allows you to continue your treatments telematically and not worry about hanging up the "closed for holidays" sign.
A summer to innovate
Offer state-of-the-art technology for your patients. Personalised exercise protocols with AI, session monitoring, telematic assessment of joint ranges, etc.
Why contract TRAK?
400

%
Increases productivity
With Trak a healthcare professional can offer up to 4 times more treatments.
50

%
Reduce service costs
Digital rehabilitation can cut service costs by up to half.
278

%
Treatment adherence
Trak ensures treatment adherence of up to 67% compared to 24% in the last assessment.
8

,

94
Patient satisfaction
Improve the patient's rehabilitation experience through gamification.