Digital Health Revolution in Latin America: Innovators Making the Difference
In recent years, we have witnessed a growing revolution in digital health in Latin America. The combination of technological advances, the mass adoption of mobile devices and the search for accessible and efficient solutions to healthcare challenges in the region has led to a significant increase in the implementation of digital health solutions. In this article, we will explore how this trend is transforming the way healthcare issues are addressed in Latin America and highlight some of the innovative profiles that are leading this change.
The Age of Digital Health in Latin America
Digital health refers to the application of information and communication technologies in healthcare and health management. When it comes to digital health in Latin America, where geographic and economic barriers often limit access to quality healthcare, healthcare transformation presents itself as a promising solution to address these challenges. From mobile apps that enable online medical consultation to patient data registry platforms, digital health is democratising access to care and improving the efficiency of healthcare systems in the region.
The 15 Latin American digital health experts leading innovation on the continent (Content in spanish)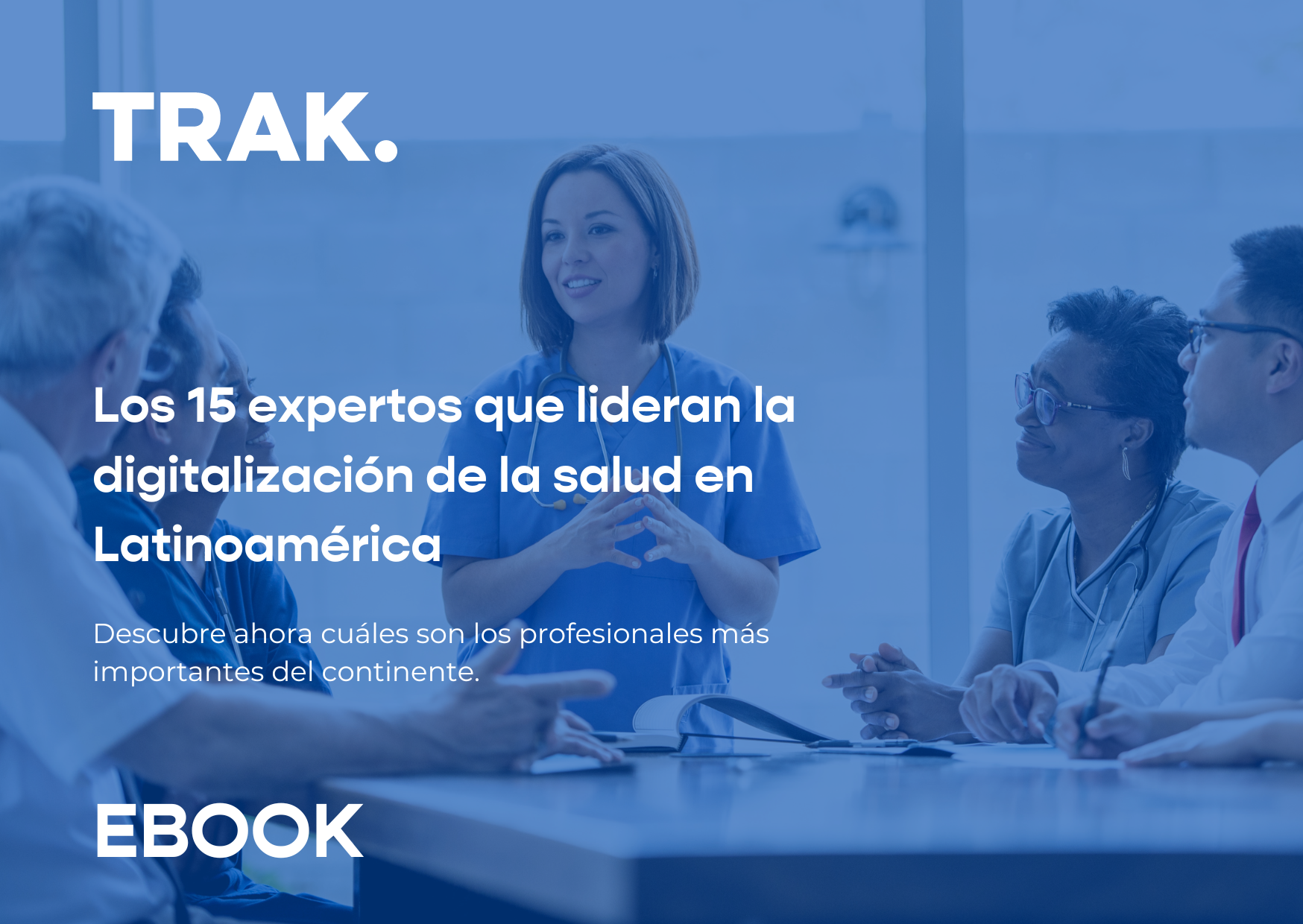 Download the ebook for FREE!
Innovative Profiles that Make a Difference
Alejandro Jadad: Pioneer in Digital Health Research and Innovation
Alejandro Jadad is a renowned Colombian-Canadian physician and researcher, innovator, entrepreneur and philosopher on a mission to create the future of medicine and health. He leads initiatives with heads of state, multinational companies, entrepreneurs and scientists around the world.
He is the creator of the Jadad Scale and the founder of the Centre for Digital Therapies in Toronto (a simulator to design and develop prototypes of the future) as well as a leading author and researcher.
His work focuses on the intersection between technology and healthcare, looking at ways to use digital information to improve the health of communities.
Javier Andrés Cardona: Transforming Healthcare with Artificial Intelligence
Javier Andrés Cardona is the co-founder and CEO of 1DOC3, a digital health platform that provides online medical information and allows users to ask questions to certified doctors in several Latin American countries.
Under his leadership, it has become an important tool for bringing healthcare to people in remote areas and improving access to health information in the region. His work has been instrumental in advancing digital health in Latin America.
Flavia Deustch: Empowering Women through Digital Health
Flavia Deustch, an Argentinean entrepreneur, has directed her efforts towards creating digital health solutions focused on women's needs. Through mobile applications and online platforms, Deustch offers information and resources related to sexual and reproductive health, empowering women to take control of their wellbeing. Its focus on education and empowerment has contributed significantly to breaking taboos and improving women's health throughout the region.
Andrea Campos: Revolutionising Health Management with Technology
Andrea Campos, originally from Costa Rica, has been noted for her work in transforming health management through innovative technological solutions. As the founder of an online health benefits management platform, Campos has simplified and improved the way companies and individuals access and manage their healthcare services. Her focus on efficiency and transparency has had a positive impact on user experience and optimisation of resources in the healthcare system.
Conclusion
Digital health is playing a pivotal role in improving healthcare and health management in Latin America. Thanks to the vision and commitment of innovators such as Alejandro Jadad, Javier Andrés Cardona, Flavia Deustch and Andrea Campos, the region is experiencing a significant transformation in the way healthcare challenges are addressed. As technology continues to advance and more leaders emerge in the field, digital health has the potential to drive lasting, positive change in the region, providing equitable access to healthcare and improving the quality of life for millions of people.