Healthy back
Exercise program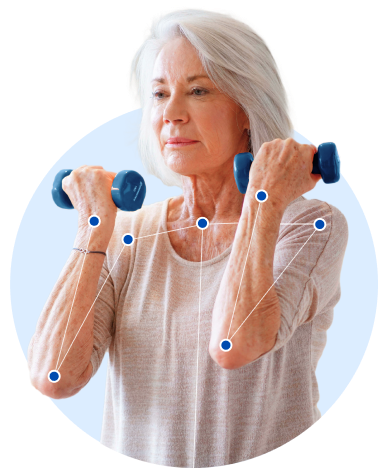 30€ 15€
Exercise program prescribed by a physiotherapist specializing in therapeutic exercise of combined routines for strengthening and toning muscles, increasing joint mobility and stretching in order to maintain and prevent injuries.

The routines are carried out through an App that will help you exercise in an autonomous and controlled way thanks to an artificial intelligence system.
The same App generates some metrics so that you can follow the evolution of your exercises.
The program consists of 10 exercise sessions spread over 4 weeks.
The price does not include follow-up by a professional.
Buy the service
Access the exercise App
Exercise for 4 weeks
Once the period is over, you will receive an email to confirm the renewal of the service. If you want to change the service, you can access other protocols from the Avant Salud page.
Trak is a web application that works on any device with an internet connection. You just have to open the browser that you have configured and access www.app.trak.es
If you are not yet part of Trak, contact our team of experts, request a demo and join the digitization of healthcare.